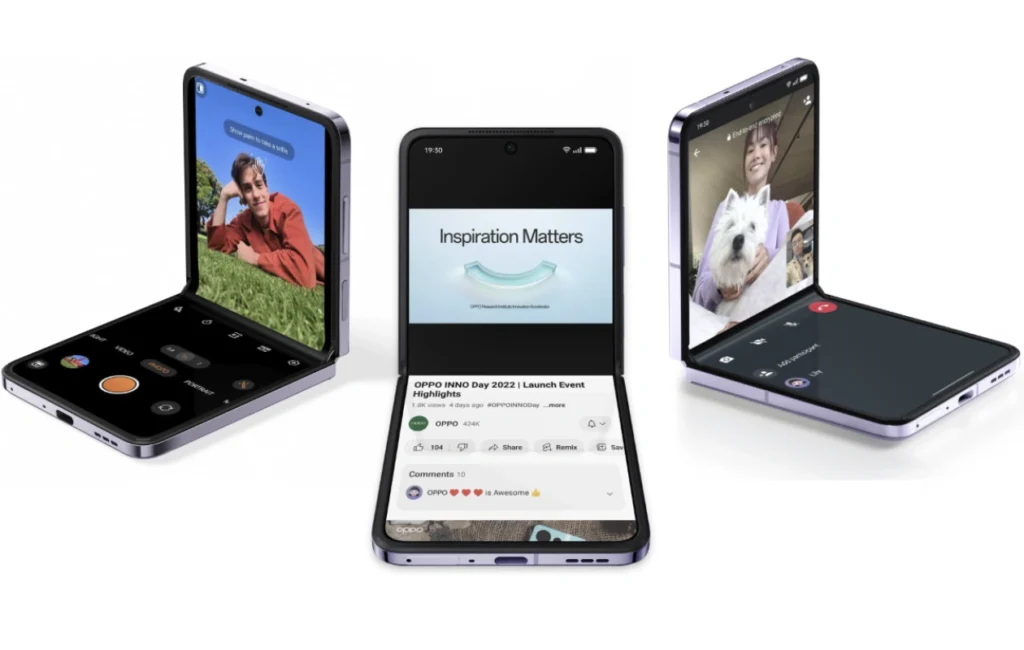 Oppo has recently rolled out the highly anticipated Android 14 update to its devices worldwide, delivering a seamless user experience through its proprietary operating system, ColorOS 14. The Oppo Find N2 Flip is the inaugural device from Oppo to receive the highly anticipated stable Android 14 update. Android 14 can be accessed on the Find N2 Flip via Oppo's proprietary ColorOS 14 custom skin.
Android 14, the most recent iteration of the Android operating system, was unveiled in tandem with the Pixel 8 series during the initial days of October. As per the customary practice, the update was initially rolled out to Google Pixel phones. However, it is worth noting that in recent times, various mobile companies have also commenced the rollout of the update, prioritizing their flagship devices.
The Android 14 boasts a plethora of innovative features. The latest update introduces a range of notable enhancements. These include the addition of monochrome themes reminiscent of the minimalist design found in Nothing OS. Users can now enjoy larger fonts, ensuring improved readability and a more comfortable user experience. Flash notifications have been implemented, providing users with a visual cue for incoming alerts. Furthermore, the update offers an expanded array of customization options, allowing users to personalize their devices to suit their preferences. Notably, a dedicated battery settings page has been introduced, providing users with a centralized location to manage and optimize their device's battery usage. Additionally, users can now conveniently access all their health data in one place, streamlining the monitoring of their well-being. Privacy and security have also been enhanced, ensuring users can confidently utilize their devices with peace of mind. These are just a few of the many exciting features and improvements that this update brings to the table. Be sure to refer to the comprehensive list of features for Android 14.
The stock Android 14 features may not be fully accessible when using a custom skin such as ColorOS 14. However, users can anticipate the inclusion of supplementary exclusive features from Oppo.
Oppo has recently made an official announcement regarding the release of the stable Android 14 update for the Oppo Find N2 Flip smartphone. This announcement was made through their official Twitter account, known as X. The tweet containing the announcement provides a concise overview of the relevant information, focusing primarily on minor details. The latest update, Android 14-based ColorOS 14, is now being rolled out to Find N2 Flip users worldwide.
The update will be deployed in a phased manner, ensuring a gradual rollout to all users. As a result, it may take some time before the update becomes accessible to all individuals.
Oppo has not disclosed the features that come with this significant update. At present, it is not possible to provide a definitive forecast of what users can anticipate. Once the comprehensive changelog has been compiled, it will be promptly shared with you. For the time being, it is recommended to visit the OxygenOS 14 webpage, which bears a resemblance to ColorOS 14. Both operating systems will have a multitude of shared features.
For owners of the Oppo Find N2 Flip, it is imperative to ensure that your device remains prepared for the forthcoming update. Please ensure that you have successfully upgraded your phone to the most recent version of ColorOS, specifically the ColorOS 13 build. Prior to installing the update, it is recommended to ensure that your phone is charged to a minimum of 50%.
Related