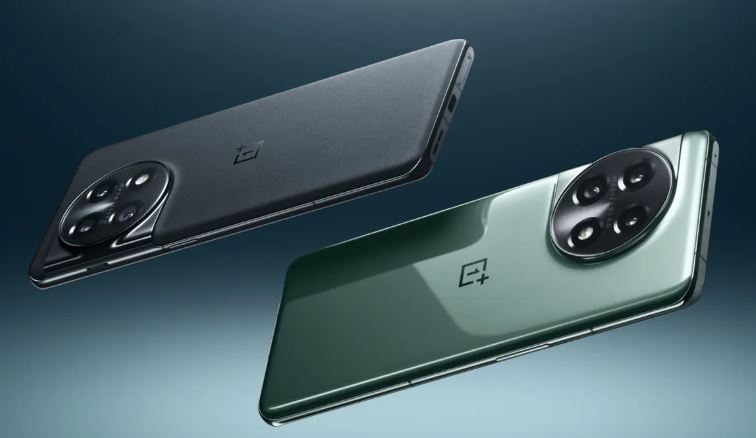 OnePlus released OxygenOS 14 Close and Open beta tests for several devices a few weeks ago, with the OnePlus 11 5G device winning the race. Yes! After completing the beta stage, the company released the stable version of the Android 14-based OxygenOS 14 update to the OnePlus 11 5G handset. For more details, see the article.
OnePlus 11 5G now runs OxygenOS 14 on Android 14.
The OnePlus 11 5G device has received the OxygenOS 14 update, which is based on Android 14. The update has arrived with its own identification build number, which is CPH2447_14.0.0.201 (EX01), so users can locate the update using this number. The installation package for this upgrade has likewise been set at 813.86 MB by the brand. However, it is not overly long, so consumers may simply download the update.
The update is presently being rolled out in the India region exclusively, therefore OnePlus 11 5G device customers in the region are eligible to get it. However, it is likely that the brand will soon make this upgrade available in additional locations.
How To Download
The OnePlus 11 5G owners can easily download this OxygenOS 14 stable update by following the steps mentioned here: Go to Settings >> About Phone >> Software Update >> OxygenOS version >> Download and Install.
The update includes numerous new features, upgrades, and adjustments for the user's convenience. With this upgrade, the brand introduces Fluid Cloud, a method of interacting with morphing forms that allows customers to see the most recent information at a glance. Fluid Cloud users will benefit from expanded cross-device capabilities.
Many other new features were added with this update, including File Dock – for dragging and dropping files across programs and devices – and files Extraction – a function that can recognize and extract text and images from the screen with a single tap.
Aside from that, the device's overall stability and reliability improved. In contrast, this version fixed all flaws and known issues, resulting in a better, faultless, and seamless experience. Check out the changelog linked below for further information.
Changelog
Pantanal Service
Adds Fluid Cloud, a way of interaction with morphing
forms that allows you to view up-to-date information at
a glance.
Adds cross-device support for Fluid Cloud. Now you
can check the connection status of devices on your
account at a glance.
Smart Efficiency
Adds File Dock, where you can drag and drop to
transfer content between apps and devices.
Adds Content Extraction, a feature that can recognize
and extract text and images from the screen with one
tap.
Adds Smart Cutout, a feature that can separate
multiple subjects in a photo from the background for
copying or sharing.
Cross-Device Connectivity
Improves Shelf by adding more widget
Related